1. 100% high tenacity polyester;
2. single ply or double ply;
3. with reinforced lifting eyes
4. safety factor available: 4:1 5:1, 6:1, 7:1
5. capcity from 1ton to 10ton
6. length available:1meter to 12 meter
7. according to EN1492-1
8. Certificate: GS. CE.
9. Packing: PE shrink wrapped, carton and pallet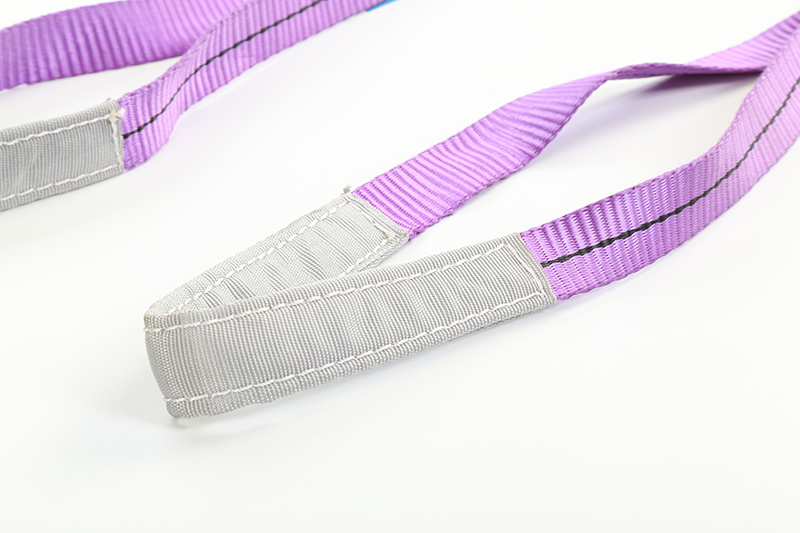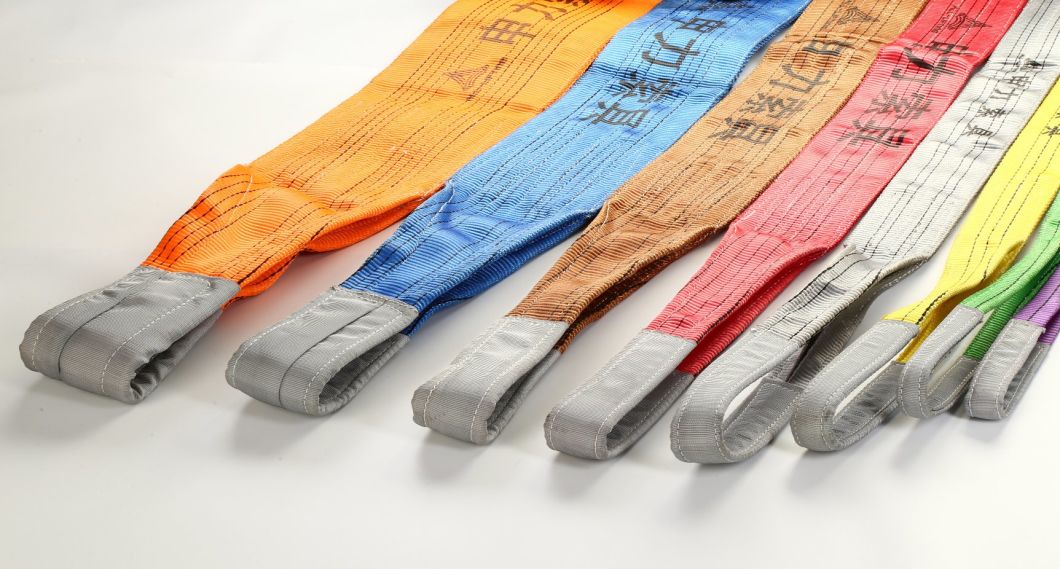 Polyester Webbing slings
are made from high tenacity 100% polyester webbing with reinforced eye loops at
both ends
. They are designed to bear heavy loads and lift them safely. They are extremely tough, yet lightweight, and very
versatile as they can be
used
for multiple applications
in choker, vertical, or basket hitches.
Our lifting slings are designed to fulfil your lifting job without becoming damaged, its
low elongation help
to hold the load without the risk of shocking
.
It
offers an alternative with minimal stretch and added strength for those specialty jobs and added convenience.
WARNING:
1.The slings should avoid the harm of the sharp instrument when lifting the goods.
2.You can add the leather or polyester on the outer layer of the slings to protect it when lifting the goods .
3.Never use slings with damages or defects.
4.Only use slings with clear identifications.
5.Forbidden to tie a knot of the sling or link with a knot. You should link the sling with the right connecting piece.
6.Only use slings with clear identifications.
7.Before use,check working load limit, length and working position.
8.Never use slings under -40°C Or more than 100°C.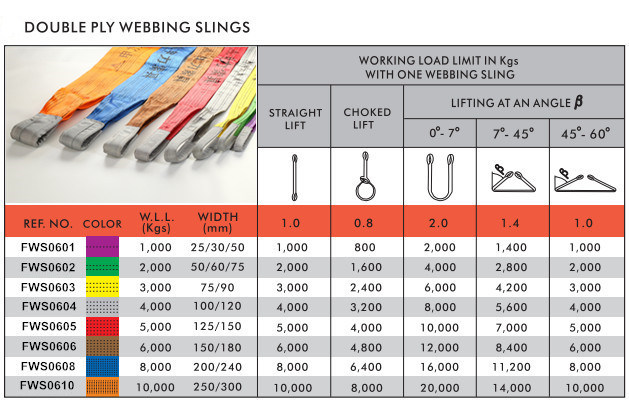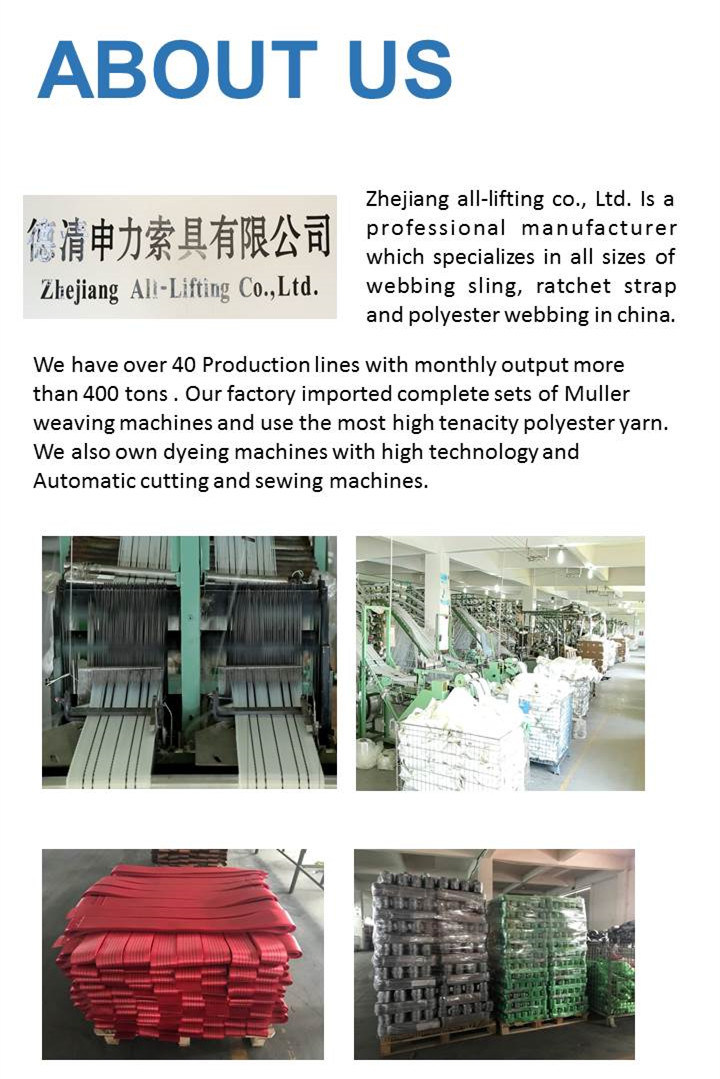 Our products are widely used in the automotive, transportation, construction and aviation industries while making a lot of people's lives safer or easier. Our products have been well sold to most cities in China, and also exported to Europe, Asia, Mid East and America. We can also manufacture the special styles according to your requirements.



Certificate