H-Lift Ratchet Tie Down/Ratchet Strap/Ratchet Lashing System/EN 12195-2
-Material-100% polyester
-End Fittings-Double J Hook/Claw Hook/Triangle, etc
-Colour-orange, blue, yellow, green or upon your request
-Length: 10m is our standard, other length available upon request
-Logo printing available upon request
ITEM

Length

End Fitting

L.C

M.B.S

RTD5040DJ

0.5 + 9.5M

Double J Hook

2,000KG

4,000KG

RTD5050DJ

2,500KG

5,000KG

RTD5040CK

0.5 + 9.5M

Claw Hook

2,000KG

4,000KG

RTD5050CK

2,500KG

5,000KG

RTD5040TS

0.5 + 9.5M

Twisted Snap Hook

2,000KG

4,000KG

RTD5050TS

2,500KG

5,000KG

RTD5040FS

0.5 + 9.5M

Flat Snap Hook

2,000KG

4,000KG

RTD5050FS

2,500KG

5,000KG

RTD5040JK

0.5 + 9.5M

Double J Hook With Keeper

2,000KG

4,000KG

RTD5050JK

2,500KG

5,000KG

RTD5040SJ

0.5 + 9.5M

Single J Hook

2,000KG

4,000KG

RTD5040SJ

2,500KG

5,000KG

RTD5040FT

0.5 + 9.5M

Forged Hook with Triangle

2,000KG

4,000KG

RTD5050FT

2,500KG

5,000KG

RTD5040TG

0.5 + 9.5M

Triangle

2,000KG

4,000KG

RTD5050TG

2,500KG

5,000KG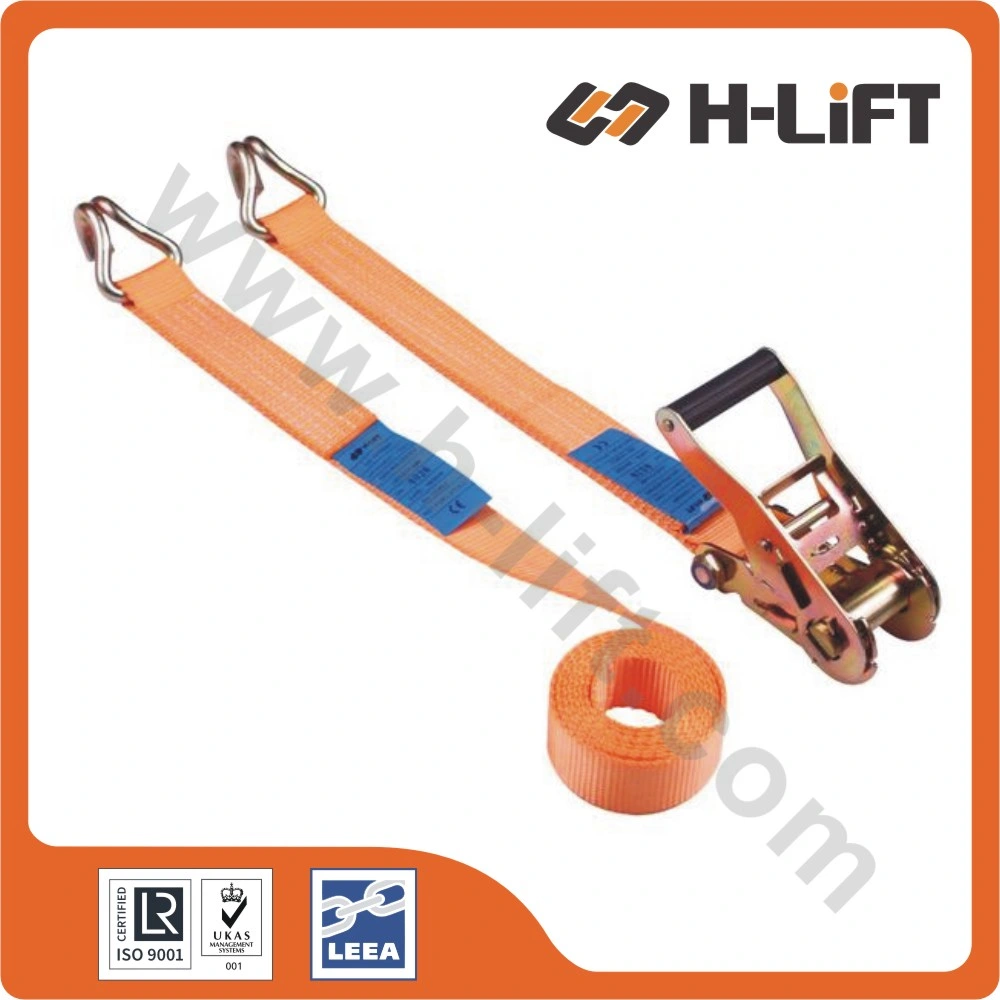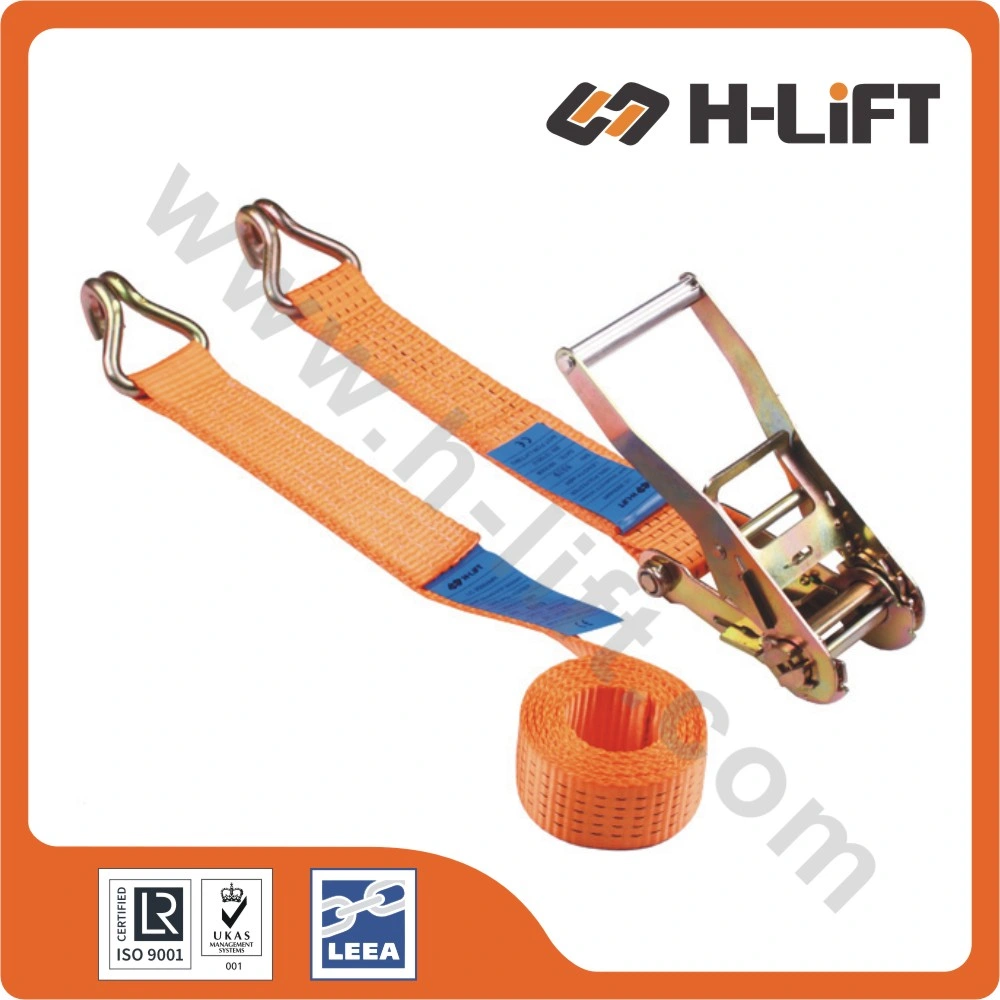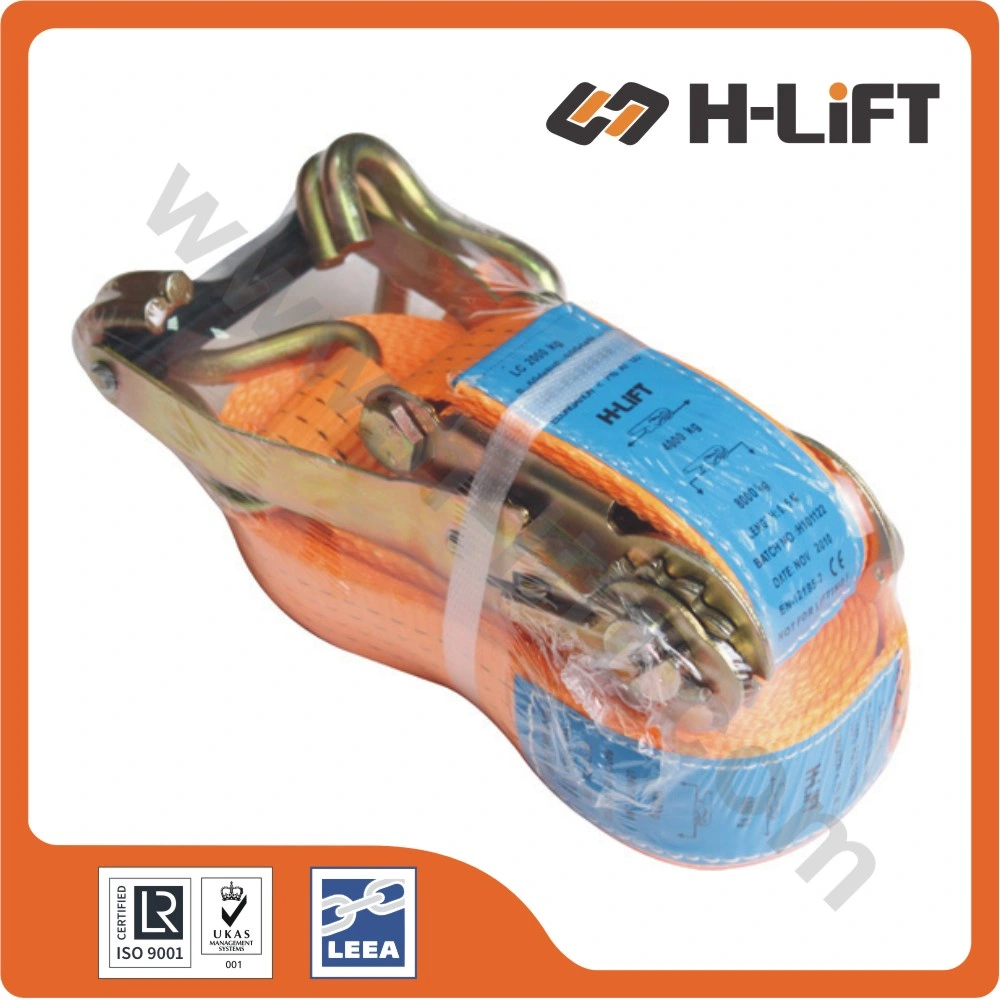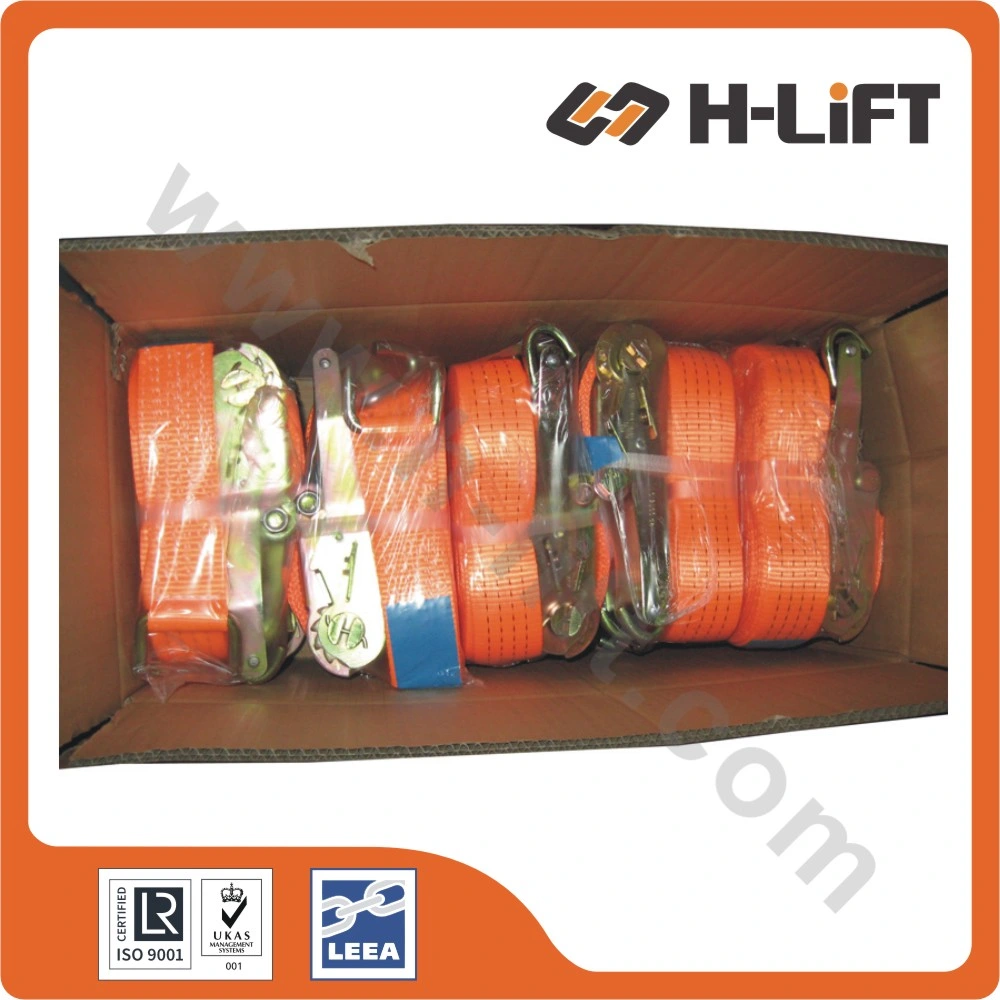 What are tie down straps?
Tie down straps are straps, often used in commercial trucking or transportation, which are used to keep items on a truck or pallet from falling off while in transport. These straps come in a number of different colors and lengths, though they are often provided with sufficient length to go across a large flatbed truck. They can be made from different materials and are often treated with vinyl or other substances to ensure they are durable and will not break from moderate wear or usage. Tie down straps typically have hooks at each end to secure them to a truck, and they may have a ratcheting mechanism for easier use.

Sometimes called cargo straps, or simply "tie downs," tie down straps are often used in trucking or for moving products over various distances. They are usually used for open transport, such as on the back of a flatbed truck, though they can be used in an enclosed truck as well to secure objects along the sides. Tie down straps are usually produced in various lengths, though someone may also be able to connect several small straps together. They are often brightly colored so they are easier to see for removal and to spot if they come loose.

Since tie down straps are often used to secure heavy or large objects, they are usually made from durable materials. This includes fabrics, frequently treated with vinyl coatings or other strengtheners, though synthetic materials can also be used. Tie down straps are often made with hooks placed at each end of the straps, which allows them to easily connect to various surfaces on trucks. These hooks can also be used to connect multiple straps together, and once pulled tight they will usually provide a secure connection that will not come apart.

While tie down straps can simply consist of the straps themselves, they often have a ratcheting mechanism included on the straps for easier use. Once the tie down is in place, the ratchet can be used to begin pulling one end of the strap toward the other. This allows the strap to become tighter, and as long as each end is well secured prior to ratcheting, the strap will be pulled quite tight. The use of ratcheting tie down straps often ensures a tighter strapping; this reduces how much objects can move after being strapped down, which prevents damage to objects and reduces wear on the straps caused by shifting objects rubbing against the straps.